In Salt.Life. Zoe returns to Thailand, where in 2008 she had her debut solo exhibition 'the colourful island'. Returning almost ten years later, to an island that was once familiar (Zoe lived in Thailand in 2008), Young was artist in residence at Mom Tri's Villa Royale. The eclectic mix of spirituality, tourism, exquisite beauty between construction sites, glamour and poverty took zoe on a popsicle surreal journey, which as the artist states "could only be painted in Phuket".
In these works Zoe questions, what is luxury ? what is a holiday ?

Powered by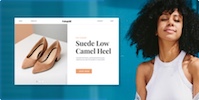 Create your own unique website with customizable templates.